This is what Eltel think about Symbrio
In 2005 Symbrio's purchasing system was rolled out at Eltel Networks. When Örjan Magnusson joined Eltel Networks as a Logistics Manager in 2006, they had just finished implementing the system.

Symbrio's purchasing system had already gone live, and Eltel had christened it 'Bajonett'.

Initially, Eltel still had an operational purchasing department, i.e. the orderer out in the field rang up or e-mailed Purchasing to tell them what needed to be ordered. Gradually as Bajonett began to be incorporated into the organisation, the purchasing operation was downsized. This in turn contributed to purchasing being farmed out to the production units, i.e. strategic purchasing behaviour began to take shape. Today, it might be a project manager, for example, who is responsible for orders.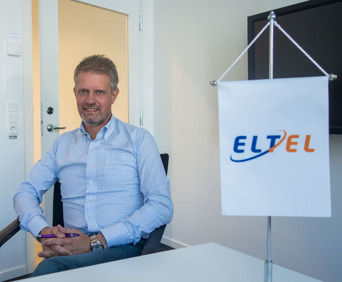 Download the complete interview here!
We wondered what it was like when Örjan came on board.
"It was relatively painless, as the system was pretty easy for the organisation to get to grips with, being user-friendly and intuitive, unlike our business system," says Örjan.
Here at Symbrio, however, we wondered how it could be so easy to get to grips with bearing in mind that users (even people generally) find it quite difficult to adopt new behaviour?
"At that time Fixed Communication was our biggest organisation and they had no real problems getting to grips with it. Even now they use the system more than anyone. We have now expanded, with new acquisitions around the world, where the culture is completely different," explains Örjan.

"A major new challenge is developing a single global purchasing process, i.e. one solution for everyone."
What is the best function in Bajonett?
"The best function is the ability to optimise the basket, i.e. Price Comparison. Certain conditions must be met though for it to work; there has to be an E-number standard," says Örjan.

Örjan goes on to explain that it is becoming increasingly common to have lengthy agreements that run for a number of years. "You sign framework agreements, maybe two or three. However, it is pointed out to the supplier that there is no exclusivity involved, rather it is up to the supplier whether Eltel makes a purchase or not. The supplier must have competitive prices in the system, and Bajonett is an excellent tool when employing this type of strategy."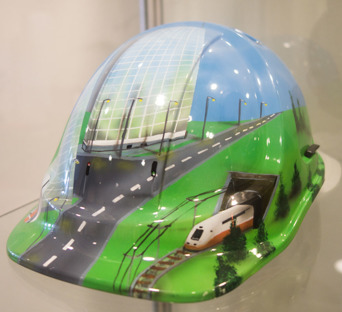 Download the complete interview here!
Eltel has connected a lot of suppliers to Symbrio, what is the advantage of this?
"What's good about having so many suppliers connected to Bajonett is that Eltel receives e-invoices, even from web suppliers. This is one of the great advantages of Symbrio. It's not just about receiving a billhead showing the total amount; in Symbrio we also get row information, which means that there is an enormous wealth of statistics that can be used in any new negotiations," explains Örjan.

"Many people think that the only way to get good statistics is to place system orders, but we get an e-invoice at row level even if we have collected the items in store. Other countries don't understand how we can have such good statistics even for collect invoices. This is the result of the many connections to the web suppliers."
What are your thoughts on the relationship with Symbrio?
"There is great dialogue with Symbrio, for example, on usage, and good support. Symbrio is an easy supplier to do business with," concludes Örjan.
Download the complete interview here!