Integration is not as bad as you perhaps think
At Symbrio we have a team of integrators who do everything to ensure your peace of mind during the integration and implementation of Symbrio. Imagine that your company needs to integrate its ERP system with Symbrio. Many technical issues need to be considered and many people are often involved, from your company as well as external parties such as technical consultants. And as the person responsible for ordering the project and integration, events are centred on you.

The integrator's primary task is similar to interpretation. And what do we mean by that? Well, the integrator is the person who translates the information from and to both you and your system supplier. When you, the customer, describe how you want things to work in the systems, the integrator steps in and combines the information and helps and assists with the requirement specifications for other system suppliers.

For us, it's obvious that you should be able to understand what we're talking about. In other words, we use language that you can understand and visualise the work to facilitate your decision processes. In the end, it falls to us to ensure that the integration and flows you desire are put in place.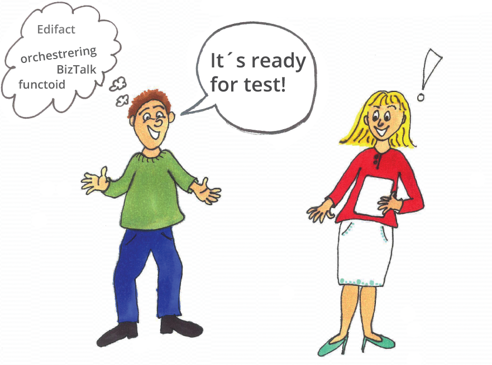 The team at Integration ...
manages the integration work
maps and concretises what the customer wants
helps prepare requirement specifications for your system suppliers
maintains dialogues with all involved parties
interprets the information so that you can understand it
provides you with the facts you need to make the right decisions
For the integrator, it's important that the customer has peace of mind throughout the entire integration project. The integration work is followed up in regular status reports formulated in terms the customer can understand.