Electronic purchasing and invoices with Symbrio
Have you thought about how you as a business person made purchases in 1975, 1982 or 1999? And have you thought about how you paid the invoices for your purchases? At Symbrio we've done just that!
Perhaps it went something like this:
You visited several stores to compare potential purchases, considering, for example, price and quality
Once you'd made a decision, you went to the checkout
Your purchase was added to a register
The register was used to prepare the invoice that was then sent to you via regular mail
Your accountant received the invoice, entered it in the accounts, paid it and filed it in a binder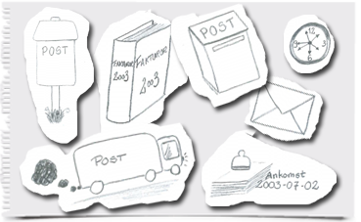 If you then consider yourself wanting to make a purchase as a business person in 2015, have you thought about how that purchase can be made and how you can pay the invoice? At Symbrio we've done just that!
One way is as follows:
You sit comfortably in your office chair, your feet up on your desk
You log into your computer, smartphone or tablet. You open a web browser and log into Symbrio
You're now in Symbrio's purchasing and invoice management system
You search for your goods, regardless of supplier, and click Price Comparison
You click BUY once you've compared the alternatives
Your purchase has now been registered electronically
Within a few minutes you receive an electronic confirmation and as soon as the goods have been delivered you'll receive an electronic delivery note
Finally, the electronic invoice appears on your computer. It is approved, accounted, paid and archived – completely automatically!
The major difference between traditional and digital purchasing and invoice management is the efficiency, the time savings, checks on purchases, checks on invoices and, best of all – it's more environmentally friendly!