Better management of your purchases and invoices!
Save money – find the best prices!

Cloud solution with automatic updates

Easier to track your existing agreements
Purchasing & Invoice – Simple & efficient
Symbrio is a web-based tool that helps you to work efficiently all the way through the flow from purchase to invoice. Your primary weapon is our Price Comparison function, which quickly gives you the best price among suppliers.

We have 16 years of development behind us. More than 10,000 users are working with our tools with various functions.
You don't have purchases and invoices under control
You don't bother with agreements (do you even have any?)
You can't find information about how you've been invoiced
You have a nasty feeling that money is flowing out of the company
You know exactly which purchases you have made at what prices
You know that you're keeping to agreements (what else would I do?)
You know that you've saved a lot of money
You know that you got the best price thanks to Symbrio's Price Comparison

.
How to compare prices in Symbrio

Fill your shopping basket with items and click on Price Comparison. Price Comparison shows you instantly which items are your best choice. Your best choice is based on discounts, bonuses, items in the product range or stock balance. You can of course make other choices.

Price Comparison uses the suppliers' item numbers or industry numbers and immediately presents the best price as soon as you've selected the items you want to compare.
The advantage of Price Comparison is that you don't need to spend time working out your own best choices. Symbrio does it for you!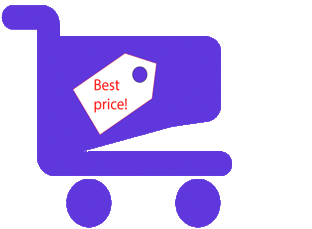 Our customers can't be wrong!
"Easy to use and handy that the most common suppliers are included in the system, quick to use, good overview of previous orders."
"Fast without the need to call. You can see supplier stock levels."
"In a project manager role you often receive directives at short notice, which means that you need to be able to order materials in an easy and reliable manner."
Symbrio
Address: Östgötagatan 12, 116 25 Stockholm
Phone: +46 (0)8 20 49 50
Help desk: +46 (0)8 24 64 64 |
E-mail: kontakt@symbrio.com